The Award Winning Southern Colorado chapter of SCORE helps local small businesses succeed with:
FREE 1 on 1 or Team Mentoring
Educational Programs (Live Virtual or On Demand)
FREE Resources (Templates, Blogs and More)
Connect with SCORE Southern Colorado on Facebook
Are you considering starting your own business?
What is it that you need to know to be successful? Jump-start your business idea with the SCORE SmartSTART Workshop Series with fees as low as $65 for 7 classes!
Find Your Mentor Today
We have over 30 mentors, each with extensive business experience, ready to help you start up a business, grow your business, or work through difficult business management issues. Mentors are available to participate in remote mentoring sessions via phone, email, and video.
Attend a Workshop or Webinar
We offer local businesses instructor-led, live workshops and seminars. Most of our workshops are low cost, and in these workshops you will receive useful material and a recording of the workshop you can reference later, should you have questions. Our goal is to provide meaningful and timely workshop topics that will help entrepreneurs throughout Southern Colorado. Currently, all workshops are being conducted virtually, so you can attend from your home or business.
Browse Business Resources
Owning a business is both exciting and intimidating, but you have lots of support. From writing a business plan to protecting your assets, we offer a wide range of tools and resources to help you make decisions on starting or growing your enterprise.
SCORE Southern Colorado has helped thousands of business founders fulfill their dreams to start, build & grow thriving businesses. Read their feedback and testimonials below. Read more
SCORE Southern Colorado Blog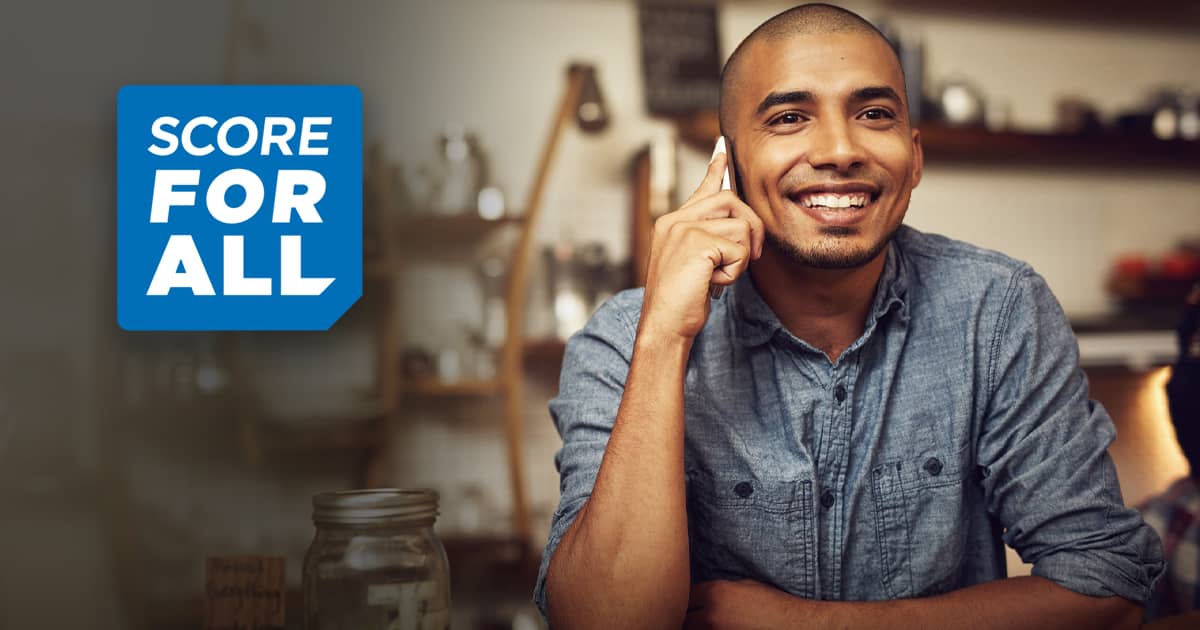 SCORE Empowers All Entrepreneurs
We believe that anyone can start and manage a successful small business. We also know that the road is harder for some than for others. Diverse backgrounds, different voices and unique needs may call for specialized resources and mentoring approaches.
SCORE is listening, recognizes these diverse needs, and provides personalized support in a wholly-inclusive platform called SCORE for All. 
Share Your Expertise
SCORE is proud to have the nation's largest network of volunteer, expert business mentors. They help thousands of entrepreneurs start and grow their small businesses every year. Our volunteers give back to their communities and pass on their knowledge to the next generation of entrepreneurs.

Do you want to help someone achieve their dream?
Become a SCORE Volunteer